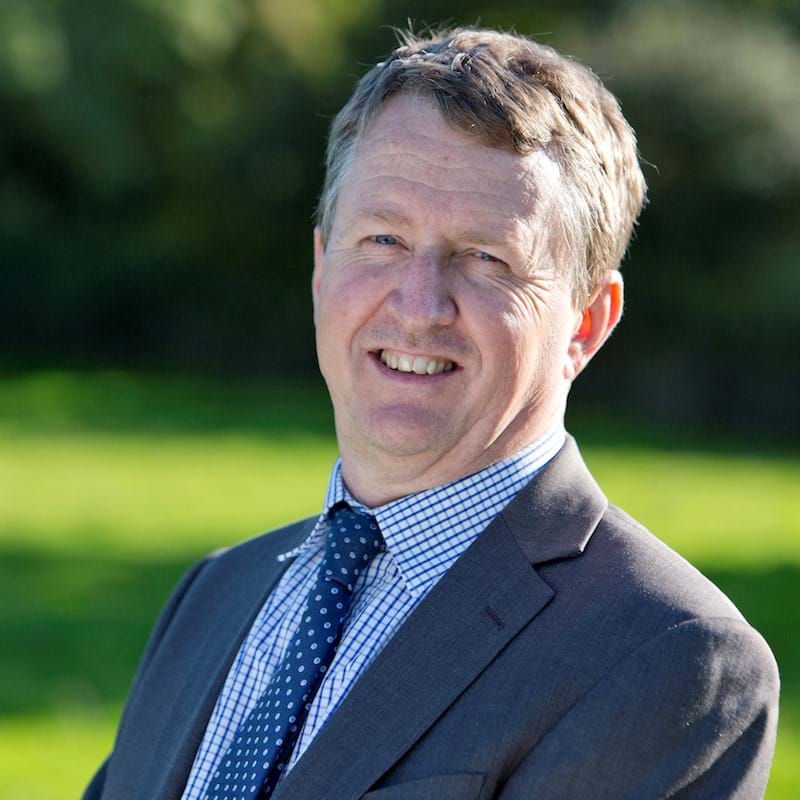 Bill Pratt
BSC, MAAT
Financial Director
Bill joined Lawrences in 2000, as our Financial Controller and joined the Board as Financial Director in 2003.
He particularly enjoys meeting clients and discussing their bidding and selling successes and the "ones that got away."
Bill's particular interests are coastal walks with his wife and dogs, gardening and cooking. Bread making is a favourite as the quality of the results can vary from good to house brick material but he keeps on trying.
He has travelled widely and lived in Nigeria when very young. Bill and his wife love travelling and visiting new places to explore and experience.
Bill moved to the South West in 1970 with his family where he went to school in Lyme Regis. He moved to Crewkerne on the 1990's where he now lives with his wife, he has two grown up daughters, two dogs and two chickens.
His interests include watching all sports, particularly rugby. Golf is a particular passion where he has played off single figure handicap since his teenage years. Bill is a currently a member of Cricket St Thomas Golf Club playing off a 8 handicap.