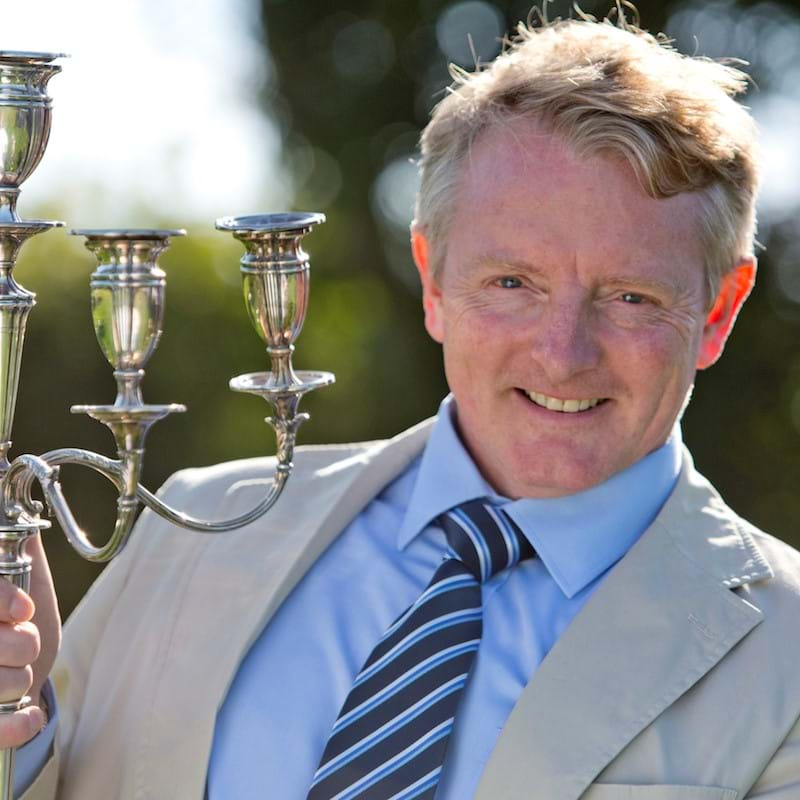 Alexis Butcher
Director - Silver
Alexis Butcher, Antique Silver Specialist began his career in Warwick in 1984. He joined Phillips Auctioneers Silver Department in 1987 and became an Associate Director of the firm. He then went on to run the Silver Department at Christies in South Kensington before moving to the West Country and joined Lawrences in 2009.
Alexis is a Freeman of the Worshipful Company of Goldsmiths and a Member of The Antique Plate Committee.
One of Alexis' highlights was cataloguing a Pair of Elizabeth I Silver Armada Dishes which sold at Lawrences for £140,000 hammer price. Alexis particularly enjoys cataloguing early silver spoons and has handled several collections here at Lawrences with a most recent highlight being a rare James I West Country spoon made in Barnstaple circa 1610 selling for £13,000 hammer price. Alexis also has a name for cataloguing single owner collections and two recent examples have been a private collection of silver snuff & tobacco boxes, sourced from Europe, and the John & Patricia Mackenzie collection of vesta cases. The latter sale included nearly 3000 individual boxes which the MacKenzies collected together over a 50-year period. Both of these sales had a selling rate of over 90%.
In his spare time Alexis enjoys hillwalking, travelling to new countries and renovating & building projects. Recently he has been invited to become a Liveryman of the Worshipful Company of Goldsmiths.